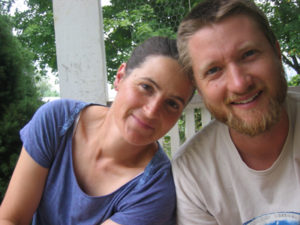 Full Sun Farm is a small family farm run by Alex Brown and Vanessa Campbell. We live here in an old farm house with our two daughters, Ada and Belle.We grow using organic methods and have been certified organic in the past but are not now. All of our produce is sold locally and we are well known at our markets. We decided we didn't need the extra hassle of certification to tell customers something that they already knew.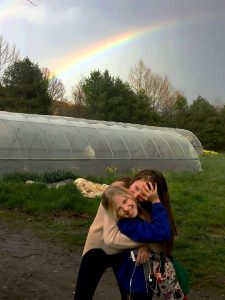 We grow our produce to sell it and find selling at market and to our CSA customers challenging, rewarding and important work.
Our focus is growing a lot of different kinds of really tasty, beautiful vegetables for sale at farmer's markets. We have high quality standards both for taste and for looks, and our stands at market are known for being among the most visually appealing in the area. While we do do some canning for ourselves for the winter and have experimented this past year with growing some dried beans and corn, we are not trying to feed ourselves completely from the farm.